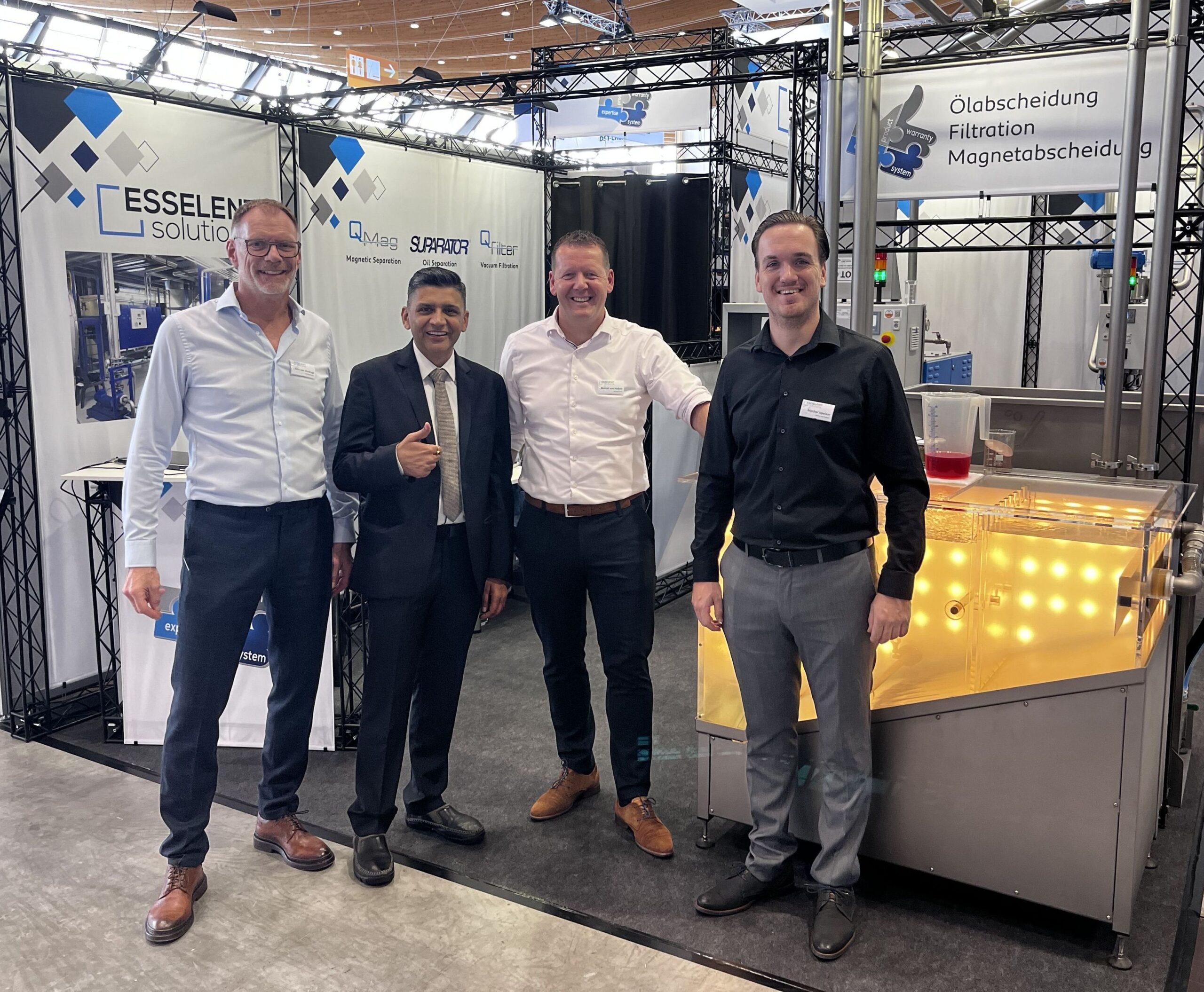 We can again look back at a very successful and valuable participation! The p2c Trade Fair in Stuttgart is leading in the parts cleaning industry and every year we are present to show our solutions for high-quality bath care.
Many new visitors but also people we already know took the opportunity to visit our stand. We were especially proud to welcome JMX Works, our partner in India. Mr. Parveen Kharb came to the fair, specifically to see our unique setup of equipment, operating in a closed loop system and actually separating oil, dirt and metal particles from aqueous media in a live demonstration.
We hope to welcome you next year! Remember this….. Seeing is believing!