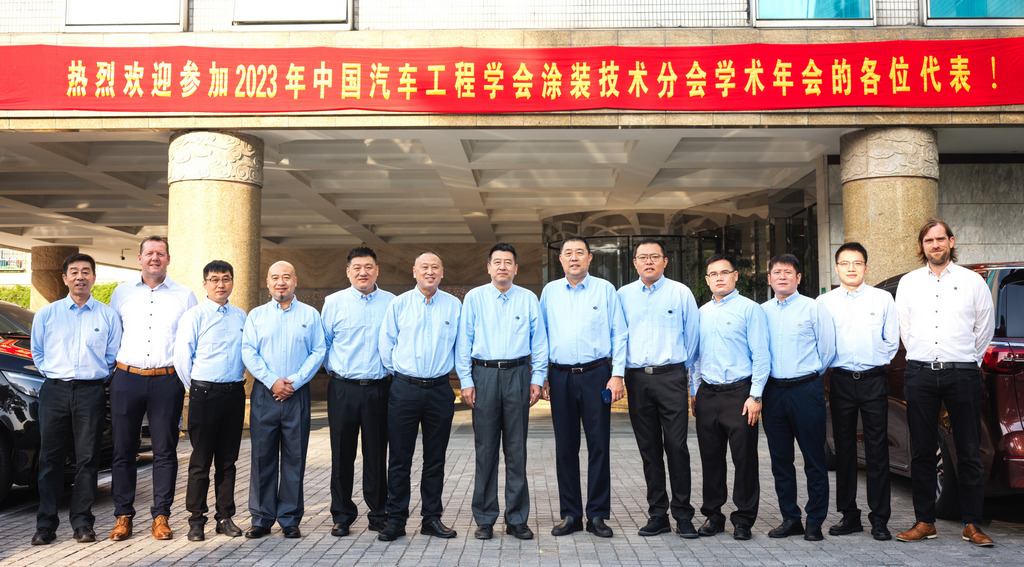 During our latest business trip to China we attended the conference for Electrophoretic Deposition Coating Processes (ED coating) where we joined the sales team of our Chinese Partner Hydrotech. This coating technology conference was held in Nanjing and organized by SAE-China, the China Society of Automotive Engineers.
The days after the conference we visited Parker Engineering in Shanghai, one of China's largest suppliers of painting- and surface treatment plants. This meeting, attended by representatives from Chinese and Japanese branches, was organized to strengthen the existing relationship and cooperation and to further discuss the possibilities of integration of our equipment and solutions. We also visited the Chery Automobile R&D Center in Wuhu and the EV manufacturing site of NIO Inc. in Hefei. On this site our Suparator® type 88/6000L and Q-Filter® QF150 are installed in the paint line pre-treatment.
During our trips we are there to support the Hydrotech Sales Team. This illustrates our approach of 'being on top of it', supporting our partners worldwide by joining them at visits to local customers. During these visits we share our experience and expertise in order to determine the best solution for the application. That's how it works, that's the way we do it!